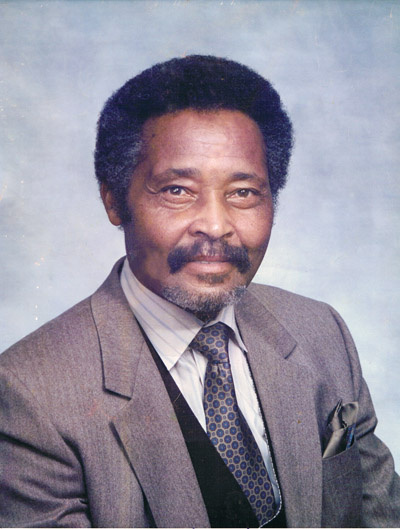 Lawrence Taylor, Sr. passed away peacefully on Tuesday, October 6, 2015 surrounded by his loving family. He was born on January 29, 1931 in Okemah, Oklahoma. Lawrence was the fifth child of eleven, born to the late Gertrude and Timothy Taylor.
Lawrence attended grade school and high school before deciding to move out West to California where he had several sisters and brothers already residing in Sacramento, California. While in Sacramento, Lawrence met the love of his life, the late Rose Mary Sullivan and they later married in 1959 and started their family. Lawrence and Rose Mary were blessed with two boys and a daughter from this marriage lasting over 55 years.
Lawrence worked for the government at McClellan Air Force Base as an Aircraft Painter. After 34 years of dedicated service he retired to pursue other interests. Lawrence was a very hard worker and sitting at home after retirement wasn't in the cards. His entrepreneur talents kicked in and he started a landscaping business. He had a knack for creating lawns that felt like you were walking on clouds. That still wasn't enough, he decided to start gardening, growing mustard and collards greens, peppers, tomatoes, zucchini, and green beans. He had a green thumb and family and friends enjoyed reaping the benefits with basketfuls of delicious vegetables. Lawrence also was famous for his Hog Head Cheese. Besides hard work, Lawrence enjoyed dancing, and at many events he would be one of the oldest on the dance floor, but he could out dance many half his age, he could keep going and going. Dancing made him happy, so the nickname of "Happy Feet" was fitting.
Lawrence was a good man. He touched many family and friends with his candor and genuine compassion for others. He wasn't shy about telling you he loved you, and giving you words of wisdom to help in decision making. He had a very special bond with his brothers, Joshua, Ray and the late Wilkie. The brothers were together often, always making time for one other despite their busy schedules.
He accepted the Lord and became a member of St. Paul Missionary Baptist Church where he served faithfully as an usher.
He was a family man, and his children and grandchildren were precious to him.
Lawrence leaves to cherish his memory, his sons, Lawrence Taylor, Jr., and Glenn Taylor of Sacramento, CA; daughters, Nicol Taylor of Sacramento, CA and Lois Kelly of Rodeo, CA; his brothers, Joshua Taylor and Ray Taylor of Sacramento, CA; sisters, Philomene Metcalf of Sacramento, CA, Jonice Argrow of San Diego, CA, and Maudie Mae Beard of Oklahoma City, OK. He also leaves to cherish his memory, two grandchildren, Jalen Parker and Trey Smith of Sacramento, CA and a host of nieces, nephews, cousins and many friends.
Lawrence was a wonderful man. We will miss him
deeply, but knowing that he and Rose Mary are together again eases the pain.